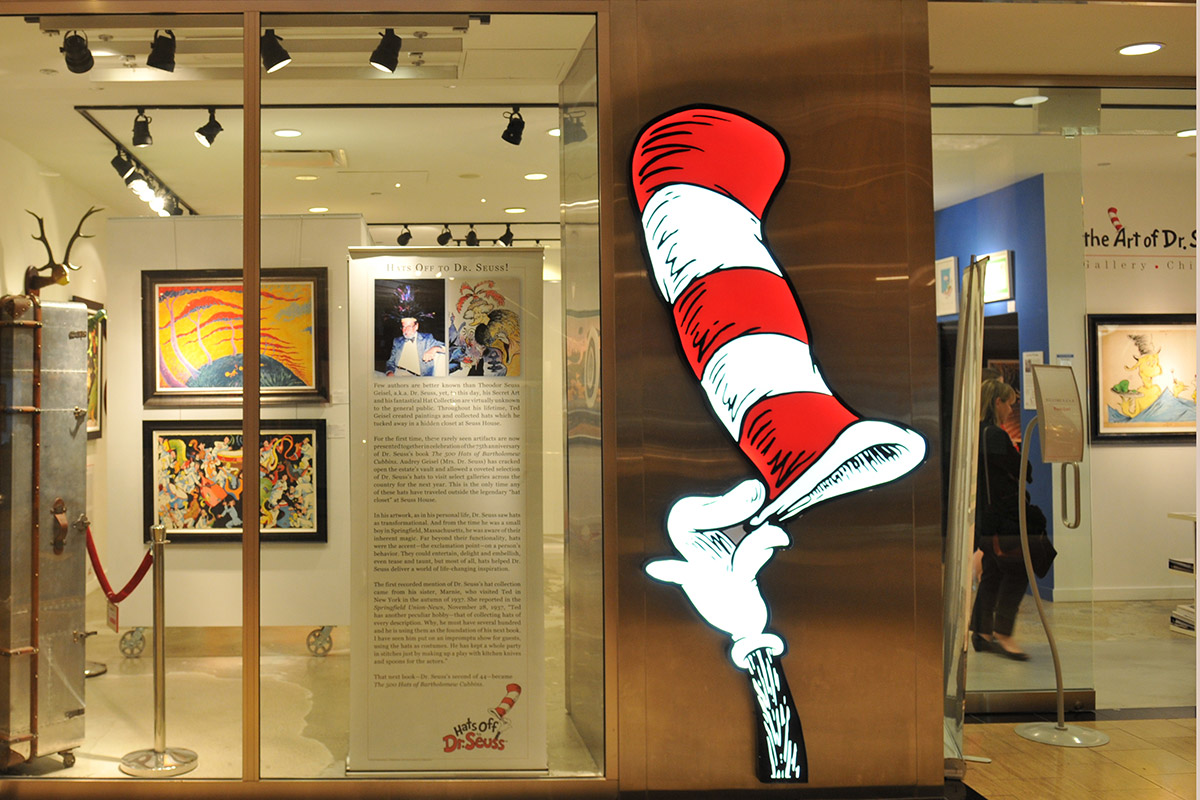 Opening its first location in the spring of 2014, The Art of Dr. Seuss Galleries are dedicated entirely to the life and work of Dr. Seuss!
Theodor Seuss Geisel, a.k.a. Dr. Seuss, began his career as a little-known editorial cartoonist in the 1920s. His intriguing perspective and fresh concepts ignited his career, and his work evolved quickly to deft illustrations, modeled sculpture, and sophisticated oil paintings of elaborate imagination. His artistic vision emerged as the golden thread that linked every facet of his varied career, and his artwork became the platform from which he delivered forty-four children's books, more than 400 World War II political cartoons, hundreds of advertisements, and countless editorials filled with wonderfully inventive animals, characters, and humor.

Come and witness first-hand the imaginative mind of Dr. Seuss. Our gallery takes you on an insightful journey behind-the-scenes of America's most beloved children's book author and illustrator, and offers you a rare opportunity to own work directly from the Art of Dr. Seuss collection! Limited editions of Seuss images can sell-out quickly so get in touch today to learn more.

Scroll down to see what's new at the gallery!
CHICAGO
HOURS
Monday - Saturday 10 AM – 9 PM
Sunday 11 AM – 6 PM

PHONE
(312) 475-9620
 
EMAIL
LOCATION
Water Tower Place
835 N. Michigan Ave
2nd Floor
Chicago, IL 60611